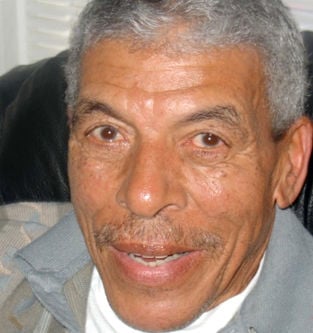 Arnold "Tad" Porter Gillespie Jr. passed away on Thursday, March 30, 2017, at Peachtree Christian Hospice after fighting a courageous battle with cancer.
Born on March 25, 1938, in Madisonville, he was the eldest of three children born to Arnold Benjamin Gillespie and Geneva Gillespie. At a young age, his family moved to Athens, where he lived until his family relocated to Grand Rapids, Michigan.
He attended Grand Rapids Central High School. After graduating high school, Arnold proudly served his country as a corporal in the U.S. Marine Corps. During his service, he was stationed in Okinawa, Japan. He had fond memories of Japan, often telling stories about climbing to the top of Mount Fuji.
Following his honorable discharge from the Marines, he moved to Milwaukee and took a job at American Motors. After completing a sales training program, he began a career in sales and worked for Allstate Insurance and Dow Chemical Company.
Arnold never met a stranger and had a wonderful sense of humor. He enjoyed interior design, gardening, traveling and spending time with family and friends. Upon retirement, Arnold and his wife, Bette, moved to Atlanta, Ga., to enjoy a warmer climate. Arnold accepted Christ as his Savior and was recently baptized.
He was preceded in death by his parents, Arnold Benjamin and Geneva Gillespie; one sister, Lavena Gentry; and one brother, Connie Mack Gillespie.
Arnold leaves to cherish his memory, Bette Gillespie, his devoted wife of 52 years; two daughters, Attorney Dawn Elizabeth Gillespie Smith and her husband, Larry, of Atlanta, Ga., and Dr. Dana Ellen Gillespie Webb and her husband, Stephen, of Phoenix, Ariz.; three grandchildren, Imani Matos, William Webb and Nia Webb; one step-grandson, Xavier Smith; one sister-in-law, Deborah Gillespie; four nieces, Andree Lee, Tedi Gentry, Sharita Gillespie and Lakesha Gillespie; special cousins, Sherman Dwight (Eva) Gillespie, Richard Jobe, Constance Brown (Tony), Rebecca Porter and Ethel (Walter) King; and a host of relatives, cousins, and friends.
Services of loving memory will be held on Friday, April 7, at 5 p.m. in the chapel of M.D. Dotson & Sons Funeral Home with Minister Walter King officiating. Visitation by friends will begin one hour prior to the service at the funeral home. M.D. Dotson & Sons Funeral Home of Athens is in charge of arrangements.
---
Heather Michelle Harlan (nee Gillespie), age 37 of Ringgold, Georgia, died Saturday,May 18, 2013. She was a member of Christ United Methodist Church. She graduated from North Carolina Central University. She was a devoted mother who loved her family and kids.  Survivors are her husband, Christopher Harlan; son Connie Harlan, daughters Lillian and Rosalie Harlan, both of Ringgold; her mother Debra Kellogg, Melbourne, Florida; her father Jerry Gillespie of Branson, Missouri; her brothers, Ian Gillespie, Colorado Springs; and Jonathan Gillespie of Branson. Funeral service as 11 am on Friday, May 24th in the Heritage Funeral Home chapel with Rev David Hall officiating. Internment at Chattanooga National Cemetery.
---
Larry Michael Gillespie of Peachtree City, Georgia passed away Nov 16, 2011. He is survived by his wife, Michelle Gillespie; mother Barbara Broyles and her husband Bill of Ocala, Florida; children: Terri Gillespie, James Gillespie, Hannah Gillespie, all of Peachtree City; sisters Cathy Reisner of Ocala, Florida; Ginger Hall and her husband Mike of Charlotte, North Carolina, and brother Mark Broyles and his wife, Deann of Anthony, Florida. A funeral service was held on Sat Nov 19th at First Baptist Church with Rev Norris Blount officiating. Condolances online may be sent to www.parrotfuneralhome.com.
---