Introduction
I'm  about to remember  a trip overland  by truck from Zaventem, Belgium,  52 years ago in the late fall of  1968,  from London to Bombay,
But first, I had arrived from Canada that June and spent a summer on a blitz team in France, travelling along the Riviera from Italy to the Spanish border, helping to give out a million tracts and witnessing for Jesus.  Those hot beaches on a gorgeous Mediterranean Sea, even nude ones back then which certainly shocked me not a little. But it was fun walking  even running some times, stopping to chat with folk  and then moving some more in the truck to the next area, and finally to find a place to sleep for the night from our truck.  The best stop was one morning as I awoke to the pounding of horses' hooves racing by, and someone yelled so I looked out to find us on the outer ring of a race track in Marseilles. I am horse nut, by the way, and everyone knew it, and why they yelled for me to wake up.  I smile at that even  more today.
Before that I remember Monte Carlo.   I boldly walked into a casino just to see what it was about. Now that was a shocking thing to do for a very conservative Christian, but perhaps gives a touch on insight at the same time. How life has changed. I later was handing out tracts in the streets when a policeman approached me, took my track and immediately arrested me.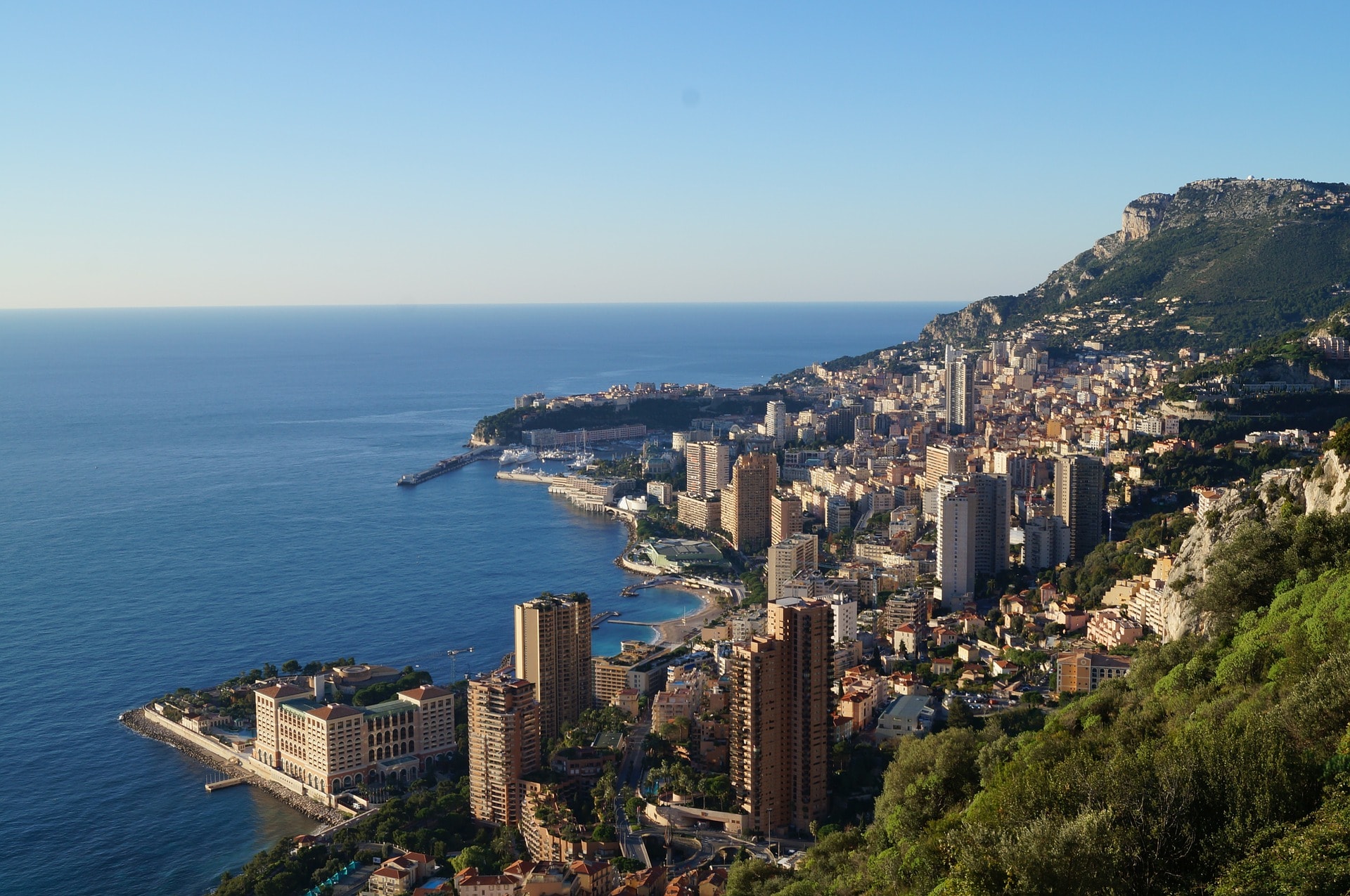 At the police station they had been rounding the rest of the team I was on, and little did we know then that the Communist Party had caused quite an upset not long before our arrival. I tried to translate the French conversation for our team leader, and to communicate our goal and purpose back to the officials, simply sharing our faith. The tract we were handing out, however,  was titled, Spiritual Revolution. 
The police escorted us the border, and we quietly left.  Nothing bad happened to us, but an introduction for me to the bigger world than I had ever known. I'm a simple farm girl, and this was  my first trip abroad. I was 23 years old and had just graduated from college.
By the end of that summer, I joined the others at a month long conference in London, England, held at one of its largest churches. I was stirred by the messages, and decided to join the team that would leave for two years in India.  But I no money at all and my Mom was a widow on a pension, and so I faced the reality that  I could go nowhere (even back to Canada!) unless God intervened. So I prayed, and I prayed, and I prayed, as only the desperate will pray, needing a miracle.
After the conference ended we were all sent to various homes of team members' families, and I was sent to Birmingham. A woman doctor was ministering to the Indians of that city. She took me to work with her and taught me how to read a fundus (growing baby) in a mother's tummy, and other things. I just put on a lab coat and watched and learned a lot.
But it was time to return to London,  as everyone was leaving for OM's headquarters in Belgium. There were five trucks waiting and I climbed into the back of the last one. The trucks began to leave. Someone raced out from the office and stopped my driver. We were sent across the city back to the church where the conference had been held. We would be here awhile, I was told, so I went inside.
Someone recognized me and told me there was mail for me on the mantel of the fireplace. I walked over and picked up the letters and starting opening them. Every one had money in it. The first one was an inheritance of several thousand dollars,  and I had my money for India. God made sure I had my miracle. The greatest one of my life. There was no way that mail would have reached me in time if forwarded, before the teams left.   I learned more from that moment than almost any other in my life.  God sees us, understands our thoughts, and longs to love us in practical ways. His Love– the greatest gift in life. "God so loved the world that He gave His only begotten Son, that whosoever believes in Him will not perish, but have everlasting life." John 3:16
I watched the white cliffs of Dover disappear in the distance in England from a ship crossing the English Channel,  and I arrived at Zaventem.
A few days later.  I walked outside one early morning to stare at the big truck I was to climb into and live in for the next month. I felt shy meeting the others. The truck was three/quarters filled with supplies, then mattresses on top where we would live. We could barely sit up, but it was okay,  although the climb in wasn't easy. The back door closed, the driver got in the front, and we left for Asia
ON OUR WAY
I remember we drove night and day most of the way and it was a month on the road in late September.  The drive  through Germany and Austria was lovely. But once we reached Yugoslavia, that long stretch was very depressing, as I felt so sad for the people. Grey is the word that stands out in my mind…grey clothes, grey buildings. Bulgaria was better, but now I was excited as we approached the Middle East. We crossed the Bosphorus on a bridge and arrived in Turkey.  I liked Istanbul. We girls enjoyed freshening up in a modern IBM building.
I vaguely remember briefly stopping in  Ankara when I tried to use an outhouse,  but  laughing little faces appeared in the tiny window to watch. There were miles and miles of dirt  and rocky soil  and miles of boredom but it seemed most of the trip was like that.  The daily grind of dust and driving  was distracted for a long time when I  spotted in the far distance Mt Ararat,  where Noah's ark rested after the great Flood.  Finally we were nearing the Iran border.
We arrived around 5pm and there was only a little hut and a bar across the dirt track, to stop arrivals.  That is the only border crossing that really stands out in my mind.  As we got out of the trucks and approached, the official slammed down  his window and rushed away. (I smile at this now).  We parked there all night, sleeping in the truck as usual,  but when he returned the next morning, he quickly stamped our dozen or so passports.  We drove away,  heading to Tabriz. On to Iran's capital for a much-needed three-day rest.
Lots of times on this journey there was no road, only a track in the soil to follow. Once a villager pointed to the mountains ahead telling us there was a pass  there somewhere. We forded rivers. There were no bridges in the wilderness where we drove. No wonder our truck carried 15 tires, and must have had its own stored gas supply  cause we certainly didn't stop at gas stations. There weren't any gas stations that I remember in the Middle East,   but must have been in the two cities we passed through. It was major stop to deal with a flat tire,  but I don't remember any of those times. It is hard now to keep events in correct order,  as they are blurred in my memory a bit as to what happened where.
I loved fresh, hot, flat bread in the markets and hot chai (tea boiled in milk sometimes with seasonings; occasionally clear).  We simply stopped on the side of the road to make lunch sandwiches from those slabs of wonderful bread. This photo is from another team's trip, but same as ours otherwise.
It was confusing to wake up at night wondering what country I was in and what side of the road we were supposed to drive on, especially as we approached any round-a-bouts….but that settled down when roads became a single tract.  There was no such thing as vehicle 'traffic, once we reached the Middle East, none at all that I remember.  I liked the people in the villages, children on donkeys, curious of us as we were of them.
In the truck,  individuals would read, study  Hindi phrases, chat with others. But someone might be  sleeping because we girls took turns sitting with the driver especially overnight,  changing every four hours to help him stay awake and sharp. I only realize now I never saw him sleep, so one of the guys from the second truck must have come forward to relieve him some of the time while I was sleeping myself.
There were no public toilets, and no trees to hide in, so we women would take a blanket, walk a ways from the trucks, and take turns hunkering down in the middle of that blanket barrier for relief.  In the East one soon learned to only offer something with the right hand, as the other is an insult for the obvious reason just mentioned.  A roll of toilet paper became more precious than anything once we left Europe, and you could not buy any in the market even in India except for a small fortune. Two squares had to do.  Imagine that.  I am not trying to be obnoxious but awake you to the reality that life we experienced was outside our own experience.  We just adjusted. It was new to all of us, but a good preparation for my years in India and Nepal that lay ahead.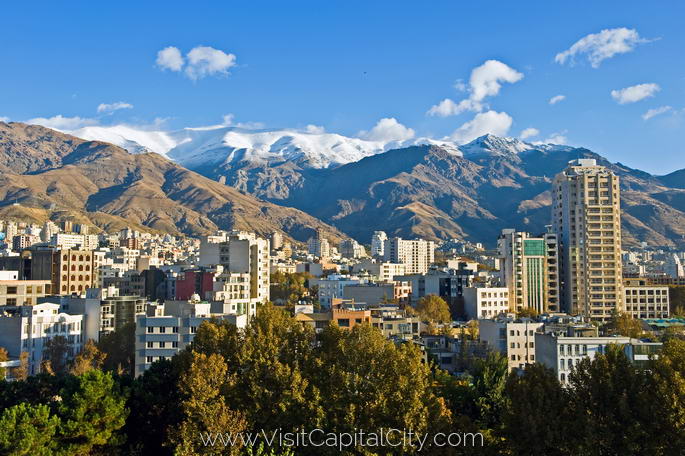 Finally Tehran. In this more current photo, this is not the Tehran I remember.  I remember looking for an English newspaper in the market  in Tehran, cause I wanted to know who had won the Canadian Federal Election – Trudeau, the father.  Onward and upward.
Those mountains in the photo we climbed.  It was a physically, dangerous trip. In the middle of the night somewhere we stopped. A simple sign lay against a pile of sand, but no one could read its squiggles. The drivers got out and walked ahead a short distance and found that an avalanche had wiped out the road ahead of us.   No barrier in place to warn us and we would have driven off the edge in a few moments.  The road  just disappeared into a huge, black void.
A construction crew  had made a narrow dirt track against the left mountain wall. Our two trucks, one by one,  slowly  turned  and inched forward,  tight against the mountain,  until we finally got past that black, empty space. I was sitting up front with the driver in the lead truck and probably shut my eyes. Tense?  Oh yeh. The trucks stayed far apart in case the soil collapsed under us.
It was bumpy,  tough  journey to the Caspian Sea shoreline and I feel now that the hardest part had been  in Iran.  I was disappointed  at the sea, which looked lovely, but a long stretch of muddy flats prevented us from walking in the water. An empty land afterwards  guided us to the Afghan border.
Suddenly a beautiful, modern highway stretched out in front of us. It was a delightful shock, as good as any highway at home. Built by the Russians I later discovered.  A comfortable, smooth ride now as the miles passed under our wheels. We picked up speed.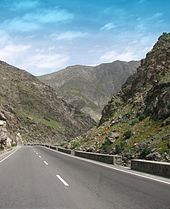 At Herat we stopped. I can still see us–four, young , Western women eating a meal at a table in the centre of the room. But a group of turbaned Afghan  men arrived,  who settled on a raised  platform around the walls of the room. They laid their rifles on their laps,  and stared at us.  We got out there.  I watched the old fort a long time,  as we drove away, I was thinking of Genghis Khan passing this way many lifetimes ago.  Herat was just a village on the side of the highway as we passed by because that is all I saw.
Kandahar and a wonderful bathhouse. We rented the whole place, and I had a marvellous hot shower, the first I remember of the whole trip. But surely in Tehran I must have had one.  Funny what you remember, or don't,  after 50 some years.
Kabul (pronouned Kaabull) and  a stop at the the university,  where the trucks parked in a back alley. Another girl and I waited in our vehicle.  Suddenly we became alarmed, quickly locked the doors and slid down out of sight to hide. A group of  maybe 15 young radicals  came up the alley, swarmed the vehicle, pounding with sticks against the windows and walls,  and rocking the 3 1/2 ton truck a bit.  Just as suddenly, they were gone.
The Khyber Pass – driving on a  modern paved highway through the mountains to Peshawar and heading to the next border crossing – on into Pakistan. We stopped briefly for a break in the pass, so I studied a dirt trail far below, the ruts made by passing camels over the years no doubt.  Did I not see two of the trails? There were five  used by caravans  moving back and forth through that valley, but  I seem to remember one went further north….I  expect they are all blown to bits by now. I later planned to return to Afghanistan through government channels, but it was not to be.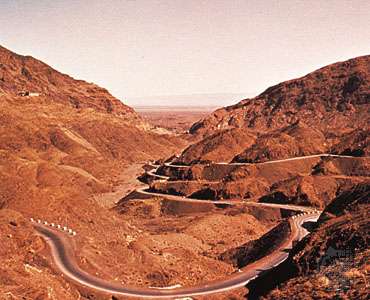 I didn't know I was experiencing history and a  brief period of quietness that that no longer exists. I wish I could have had a camera with me.   I'm glad I got to see the country before it was torn apart.   As the sun came up, we girls would get out and run ahead of the truck, just for the exercise to greet the dawn. A lovely memory to cherish.    I long to retrace that route, but it is too dangerous to consider. The mind might say go anyway, but the old body simply disobeys. Ah, memories.  Glad I have good ones.  Norma
That's me on the left,  reaching for the toddler. Blurring cause I am trying to make it larger.
The Khyber Pass – I'm at the back row of 3, extreme right,  or just behind Alison wearing a black sweater on her shoulders.  
As we approached Peshawar and the Pakistan border, I was told  there had been a mix-up before we left,  and I had no Visa to enter Pakistan.    It was quite the sudden shock to be dropped off alone in no man's land,  and watch the others drive away.  The other side of the world,  as I stood and looked around.
There was a fair distance from leaving Afghanistan's border, and entering another country. There was a village in the middle. I had to find an official to get my Visa, and then to find a local bus going to Pakistan so I could catch up. They told me they would wait for me ahead, was it Rawalpindi or Lahore?  Somehow I did it. Was I relieved to be safe and back with the others in that old vehicle.  Sounds simple. It wasn't.
How come we women  now had to put on a burka in public? Long cloth gown with only a few slits for a face mask. The gown completely covered me,  and was it hot and stuffy.   I never saw any pretty 'blue' ones. Ours were dirty white ones. Horrible. Fortunately that didn't last too long, and we were back in our usual Western dress for the rest of the trip.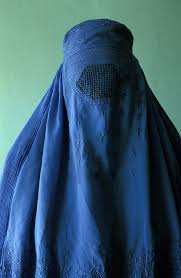 The land had flattened by now, as we left the mountains.  Bullock carts moved slowly on the streets ahead of us, so we slowed considerably.  It was muggy and hot, but still lots of local markets in passing. I don't remember much about Pakistan. Brahma  cattle became more common I think, with their massive humps on their shoulders. I would later have  direct involvement with one of them in India,  when it tried to gore me, but that's a memory for another time.  I remember the first time I saw a Palm tree as the landscape changed again.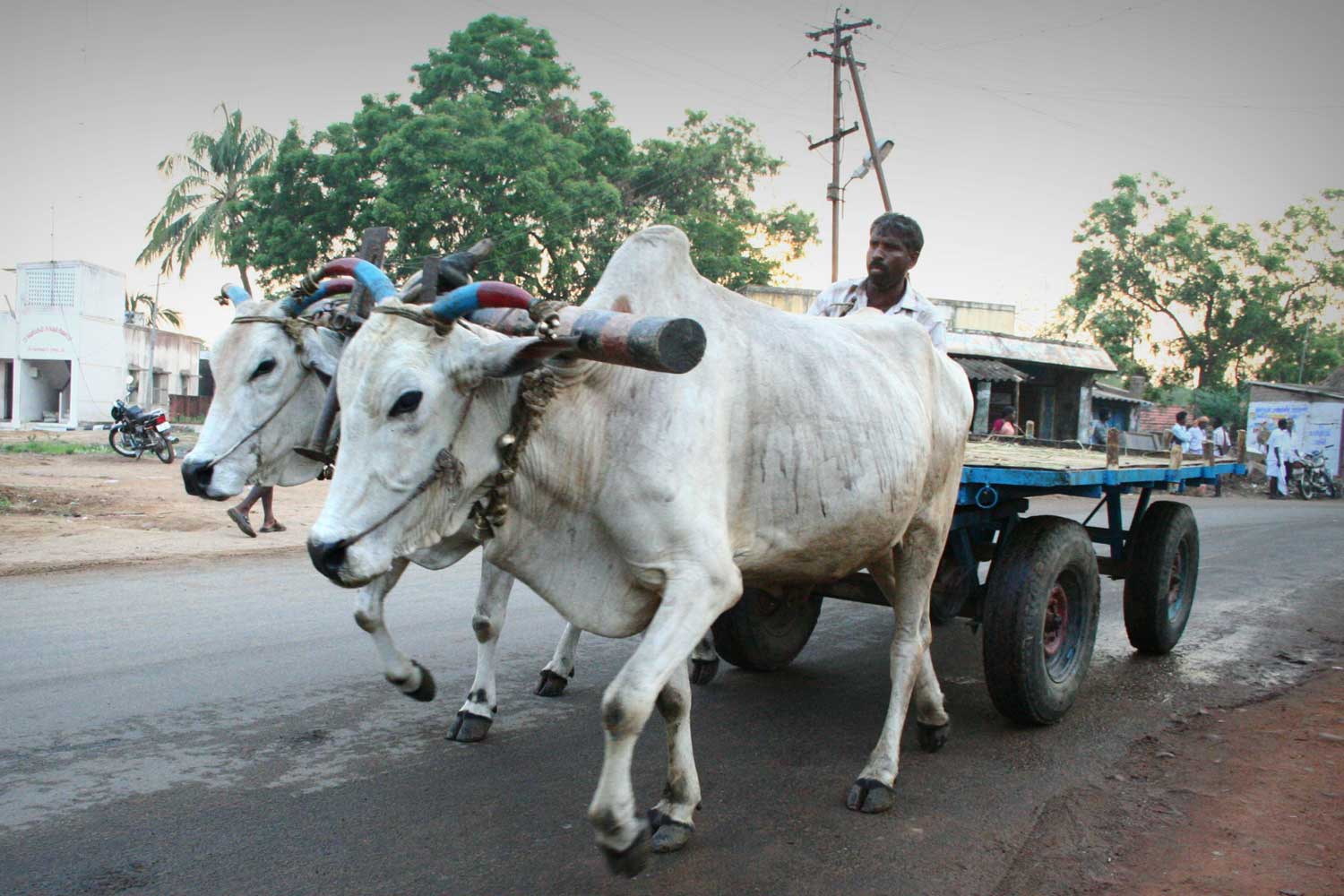 Finally,  about 5,000 miles from when we began,  we crossed that the last border. INDIA. Coming down through Punjab, the first thing I saw was a pack of dogs tearing at the carcass of a blotted,  water buffalo. Yuck.  The area was very pretty and green I remember, but anyone heading to the hot plains of India soon feels that never ending heat. And people—people everywhere!  India is people.
The trucks carried supplies for the OM office in Bombay, but I don't remember that last day arriving there. I always see the curve of the bay in Bombay in my mind and the ocean. Two of us girls were to stay in the Bombay office, but the others left, and I never saw them again……..except big Betty, the second truck driver who did a terrific job of crossing those miles of wilderness. I heard also that Alison, the deeply reserved,  very English woman later married George, our American truck driver.  But that was a long time later, and life in India for me was just beginning.